6 YKVN's partners named in Asia Business Law's A-List | Vietnam's top 100 lawyers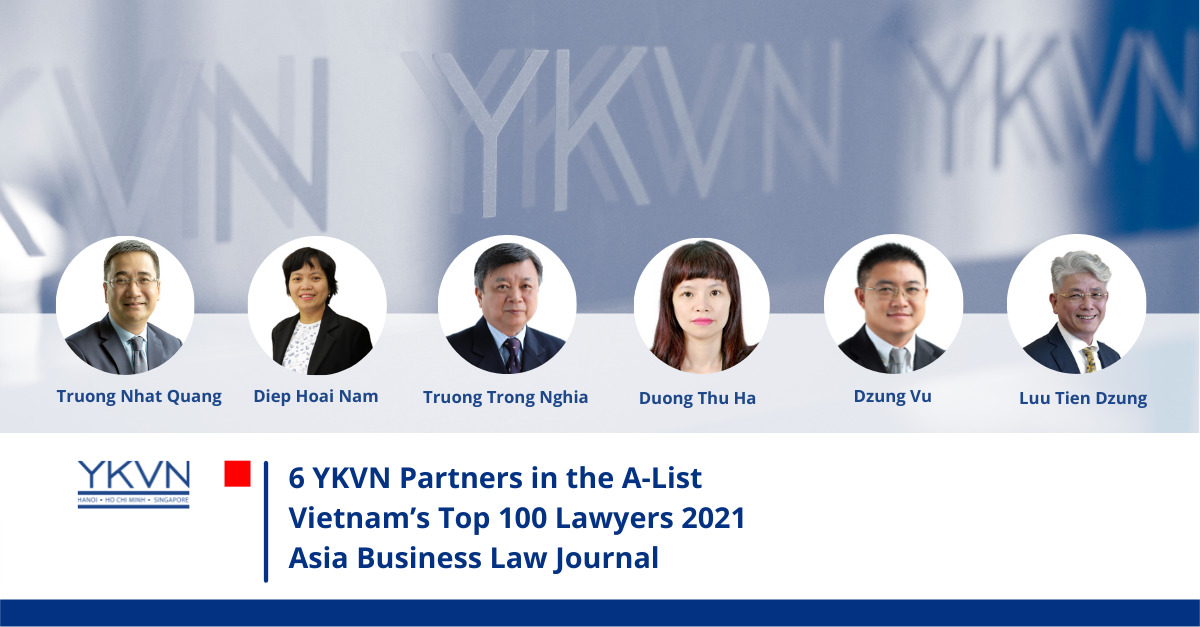 Revealing the 2021 100 top lawyers in Vietnam, the Asia Business Law Journal honored 6 YKVN partners in its A List:
The A-List is based on extensive research conducted by Asia Business Law Journal surveying in-house counsel in Vietnam and around the world, as well as partners at international law firms, and asked them to tell us which lawyers should make the cut.
Quoting clients testimonials, ABL described YKVN managing partner, Truong Nhat Quang, as "the best capital markets lawyer in Vietnam" by far with "an excellent reputation in the market" and working "on the highest-profile transactions".
Partner Luu Tien Dzung was also described as "not only represents or defends his clients in lawsuits or arbitrations, but also offers solutions for his clients to improve or develop their business after a dispute".
Click here to view the full list.