Social Responsibility
YKVN's desire to nurture young promising lawyers and encourage them to pursue legal career is part of the firm's DNA.
We are constantly and actively contributing to the prospects of legal training, legal education and the competitiveness of Vietnamese legal workforce. Some of the initiatives YKVN is involved in include: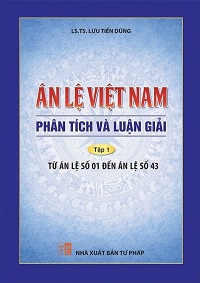 Vietnamese Case Law – Analysis and Commentaries | 2021 Edition – 43 cases
Updated 2021 edition of YKVN Litigation Co-chair Luu Tien Dzung's treatise, "Vietnamese Case Law  – Analysis and Commentaries," published by the Justice Publishing House. 
In addition to the 37 cases covered in the 2020 edition, the new edition covers 6 new precedents promulgated by the Chief Justice of the Supreme People's Court of Vietnam, increasing the total number of precedents that Vietnamese Courts at all levels must apply to 43.     
Order the book: https://forms.office.com/r/TikuE2NNf8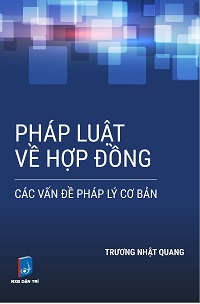 "Contract Law – Fundamental Legal Issues" (2020) by Mr. Truong Nhat Quang
Leveraging on Quang's deal experience over the past 25 years, this 900-page publication aims to bring legal practitioners theoretical and practical resources to help them conduct transactions in Vietnam.
This is the first and unique book in the Vietnamese language that provides insights on all aspects of contract laws in Vietnam focusing on cross-border financing and M&A agreements.
Previously, Quang authored 2 legal publications "Corporate Law – Fundamental Legal Issues" and "Skills for Transactional Business Lawyers – Sharing Real Life Experience in Vietnam" with the same desire to share knowledge as well as to nurture the next generation of legal practitioners in Vietnam's.
Link to book presentation: https://artbook.com.vn/products/phap-luat-ve-hop-dong-cac-van-de-phap-ly-co-ban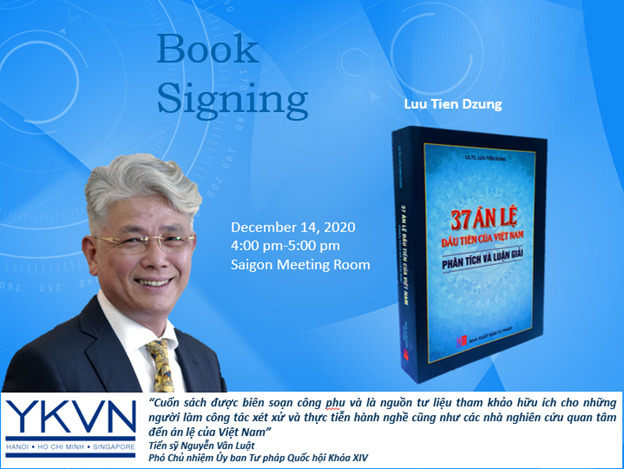 "The First 37 Precedents of Vietnam – Analysis and Discussions" (2020) by Dr. Luu Tien Dzung
Precedents are a critical component of the judiciary system in a civil law country.
Leveraging on his unique 30 years experience in dispute resolution in Vietnam, Dr. Luu Tien Dzung is sharing his takeaways and insights in the highly regarded "The First 37 Precedents of Vietnam – Analysis and Discussions".
Describing the book, Dr. Nguyen Van Luat, Vice President of the Judicial Committee of the XIVth National Assembly of Vietnam said: "it brings a deep analysis of the precedents […] and is a useful source of reference for those who work in the judicial field, practitioners as well as researchers who are interested in Vietnamese caselaw precedents."
Link to book presentation:https://lsvn.vn/37-an-le-dau-tien-cua-viet-nam-phan-tich-va-luan-giai.html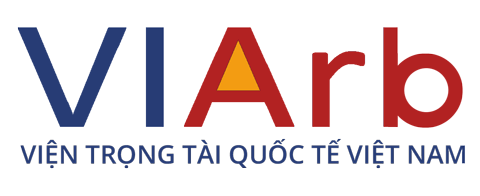 VIArb (Vietnam Institute of Arbitrators) Co-Foundation by Mr. Truong Trong Nghia
Being the sole lawyer delegate of the XIIIth National Assembly and re-elected at the XIVth National Assembly, needless to say any Vietnamese civilian knows how much Mr. Truong Trong Nghia has contributed to the innovation and progress of Vietnamese society in general and the justice system of Vietnam in particular over the years.
With a mindset of continuous dedication to a better Vietnam, Mr. Nghia co-founded the Vietnam Institute of Arbitrators ("VIArb"), founded in May and launched it officially in November 2020.
VIArb is a pioneer initiative aiming at identifying and training arbitrators and ADR practitioners who assist in settling commercial disputes in Vietnam. The founding members of VIArb are 7 prestigious barristers-at-law, arbitrators and mediators, all are experts in the field of commercial dispute resolution.
Link to know more about VIArb: https://viarb.com/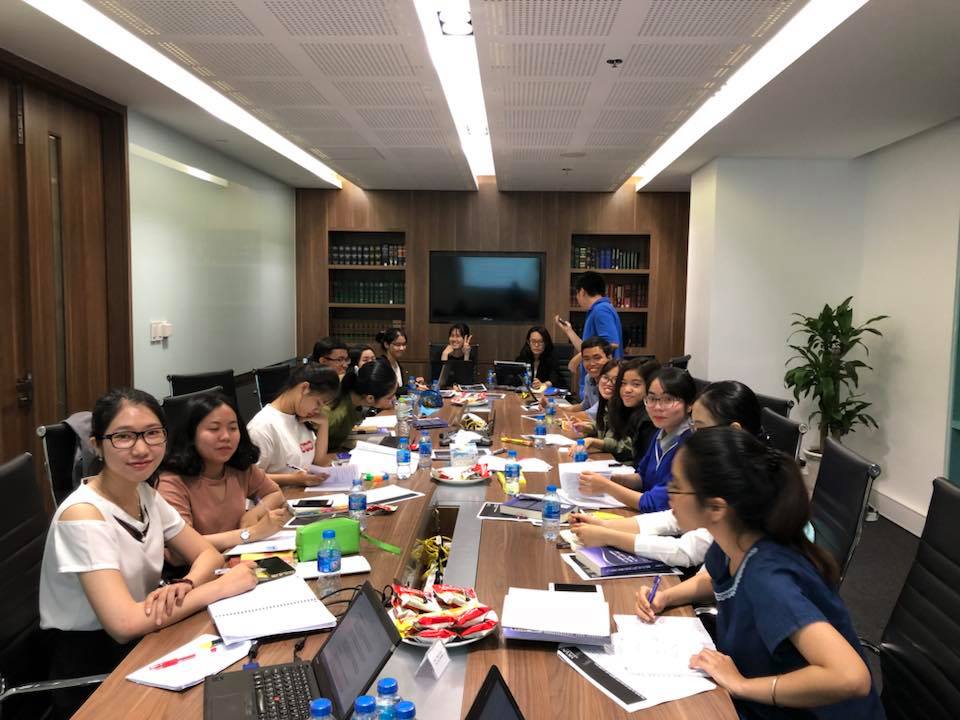 YKVN Scholarship
The YKVN Scholarship started in 2016 and has been providing both merit-based scholarship to third-year law students and need-based scholarships to law students of certain law schools located in Hanoi and Ho Chi Minh City.
In addition to the financial assistance, the scholarship recipients also attend in seminars and networking events to help gain a greater perspective on the legal profession in Vietnam.
The seminars are presented by YKVN's Managing Partner Truong Nhat Quang and other YKVN lawyers on various topics including soft skills in the office, legal research, and career development.
The networking events involve YKVN Scholarship alumni and current lawyers at YKVN and allow for mentorship opportunities. Specifically, the scholarship recipients will have a chance to internship at YKVN.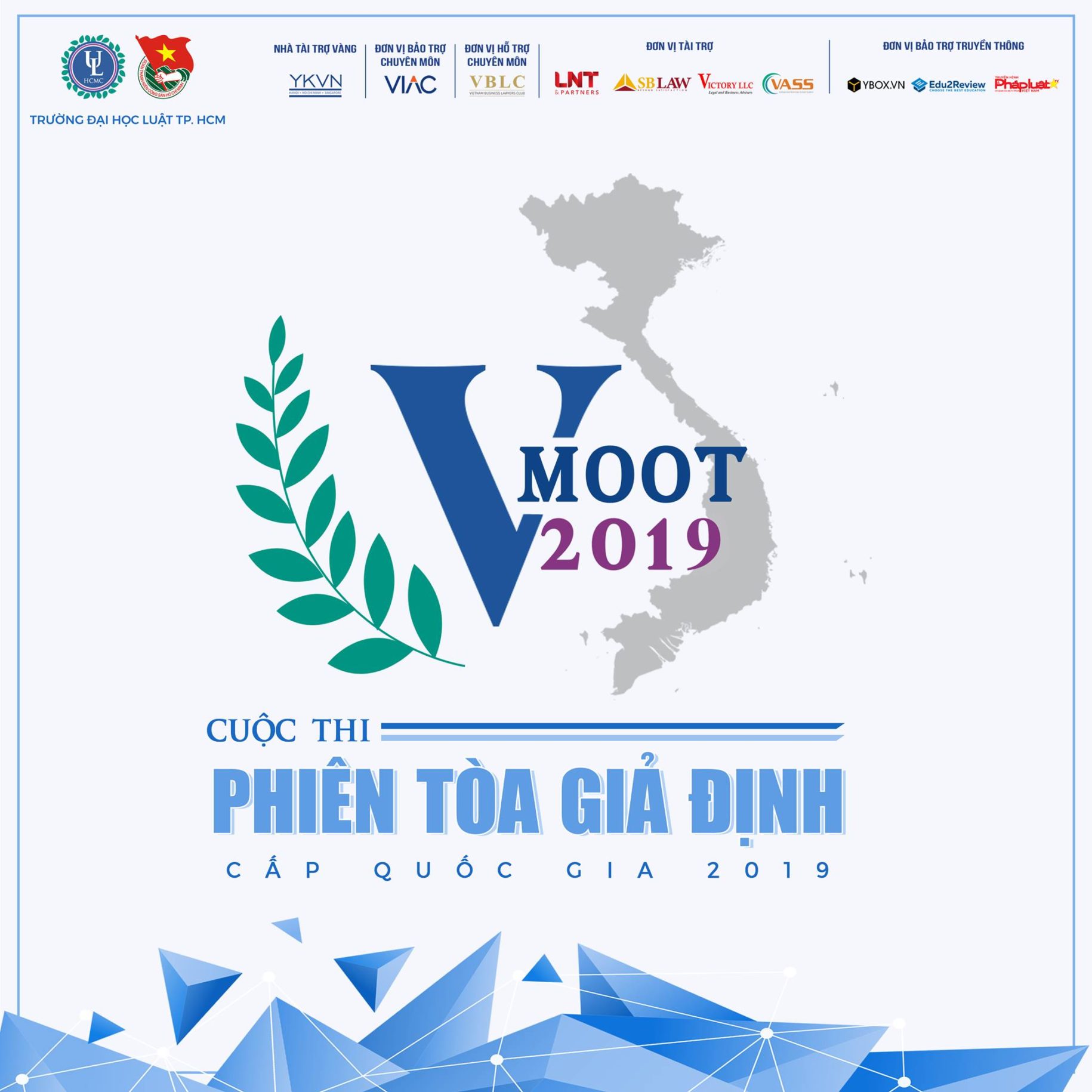 Vietnamese Moot Court Competition
Vietnamese Moot Court Competition (or "VMOOT") is the first and only national moot court competition to be held in Vietnamese. Launched in 2017, VMOOT has created an arena for law students to sharpen their legal arguments, legal analysis and enhance the legal problem-solving skills.
The program has drawn great attention to students at all law schools and faculties of law in Vietnam.
As Gold Sponsor since its inception, YKVN has participated in developing the moot prompts and sending judges to the competition. Mr. Truong Nhat Quang, YKVN's Managing Partner has been the Chairman of the Arbitral Tribunal in the final round of VMOOT for years.
YKVN also offers internships for the winning team.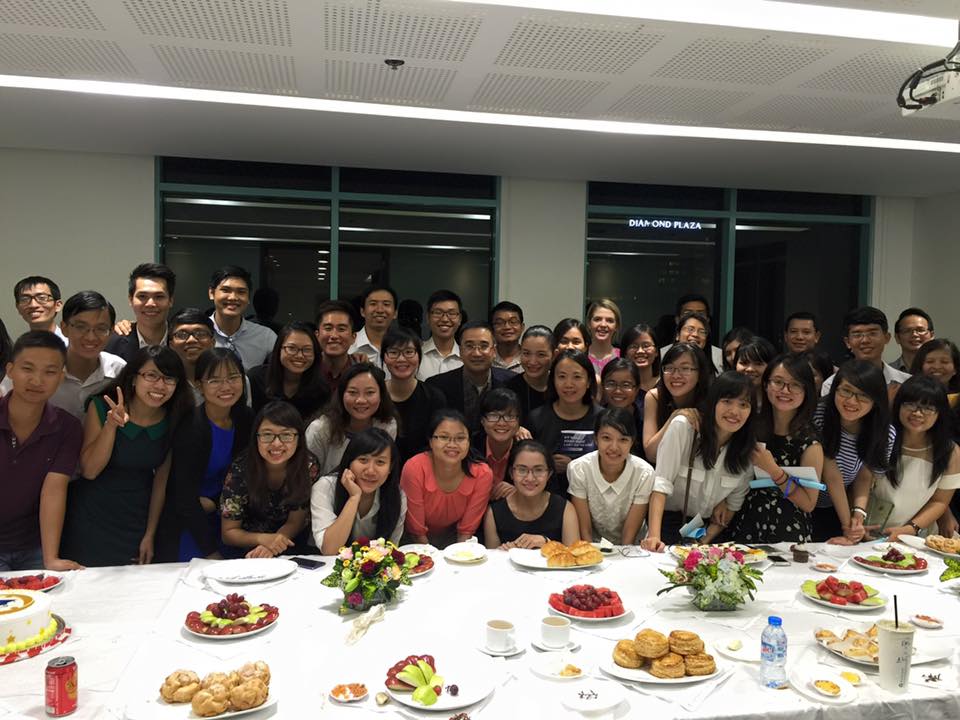 Globalized Era Scholarship (GES) program
GES is a CSR program aiming to support best law students in Vietnam.
Initiated in 2010, GES provides the best law students (Scholars) with financial aids and professional assistance for their future careers.  Not only YKVN's assigned Scholars receive financial aid, but they are also mentored, trained by YKVN senior lawyers and offered internships.
GES program includes the best Law schools in Vietnam:  Hanoi Law University; the Faculty of Law – Vietnam National University, Hanoi; the Faculty of Law – Diplomatic Academy of Vietnam; Ho Chi Minh City University of Law; University of Economics and Law – Vietnam National University, HCMC and the Faculty of Law – University of Economics, HCMC.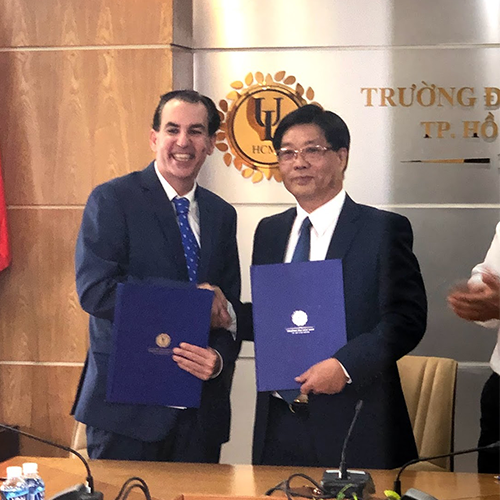 Master of International and Comparative Business Law (Law University of HCMC)
Partner Eli Mazur signed a MOU on October 11, 2019 at the Law University of HCMC to strengthen the cooperation between YKVN and the Master Program.
This Master Degree is delivered by the Law University of HCMC in partnership with 3 French Universities and 1 Belgium University (Toulouse, Bordeaux, Lyon and the Universite Libre de Bruxelles). It is a French Diploma.
It aims to give international law students a deeper knowledge of the Asian Markets and especially Vietnam's legal environment.  As part of the curriculum, students have to complete an internship of at least 3 months.  Since 2010, more than 250 students worldwide graduated from this Master Degree.
YKVN has offered already many internship opportunities to students from the Program. This MOU reflects YKVN's intention to recruit more students from this program in the future. YKVN will also provide speakers for seminars.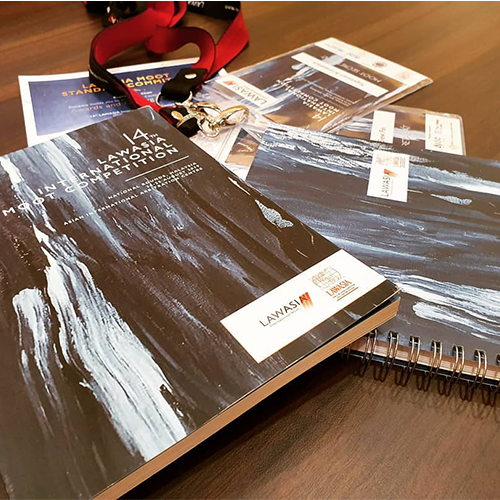 LAWASIA International Moot Competition
The LAWASIA International Moot is an exceptional opportunity for law students to experience the true law practitioner life by being exposed to legal understanding and practical skills, problem solving, legal analysis, drafting legal submissions and public speaking in an international environment.
YKVN has enthusiastically supported both Diplomatic Academy of Vietnam and HCMC University of Law in their participation in the LAWASIA International Moot Competition since  2016.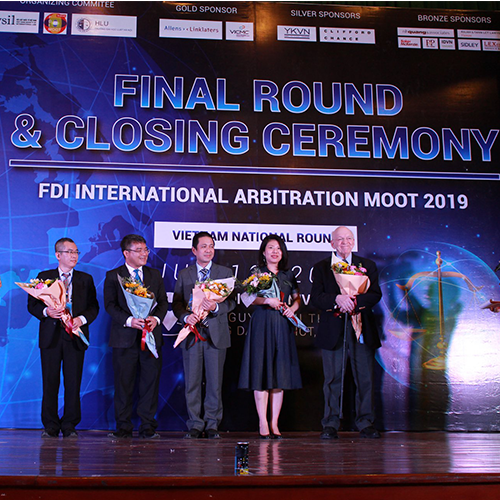 Foreign Direct Investment International Arbitration Moot (FDI Moot) – Vietnam National Round
Since 2019, YKVN has been supporting the Foreign Direct Investment International Arbitration Moot (FDI Moot) – Vietnam National Round organized for all law students nationwide by the Viet Nam Society of International Law (VSIL).  We are also member of the judging committee.
The national round aims to select two winners for Vietnam to participate in the Asia-Pacific round. Winners of the regional round will then participate in the international round.
FDI Moot is an exceptional opportunity for Vietnamese future lawyers to be exposed to practical understanding of international investment, FTAs, domestic legislation, international law and international procedures to solve disputes.