Offices
YKVN provides legal services on a unique platform that combines Vietnam and international experience with a strong Vietnam focus (inbound and outbound) and execution capabilities and resources in our home market matching those of international and major regional firms.
In addition to our 3 offices, we have built a robust global network of law firms sharing the same values and commitment to legal excellence that allow us to service our clients globally.
YKVN is notably a member of Slaughter and May's best friends and a member of World Services Group network.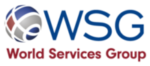 World Services Group (WSG), created in 2002, is the globally recognized resource for professionals and their clients to receive the highest quality, value and service from legal, investment banking and accounting services. The network has been built on the expertise and experience of over 20,000 professionals at its 120+ member firms in more than 130 global jurisdictions.