Asialaw

Awards 2022/23:

YKVN

named

Vietnam Firm of the Year and

recognized for

3

Impact Deal

s

of the Year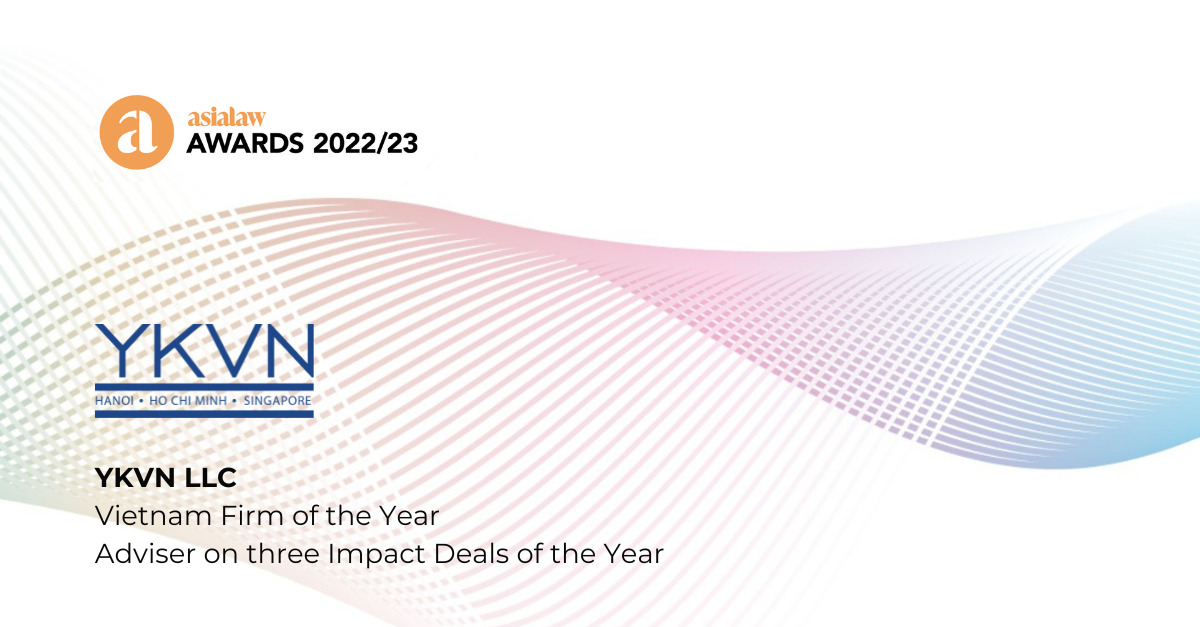 Proud that YKVN has been named Vietnam Firm of the Year 2022/23 by Asialaw. 
Three YKVN deals also received Impact Deals of the Year recognition: 
Alibaba and Baring Private Equity Asia's $400 million investment in The CrownX
Recognized by Asialaw as "the largest ever Private Equity Deal in Vietnam", YKVN (together with Milbank) advised Masan and CrownX on this transaction. The YKVN team was led by Partners Truong Nhat Quang and Nguyen Van Hai.

 
VPBank's sale of 49% stake in FE Credit to Japan's Sumitomo Mitsui Finance Group
"The largest M&A deal in Vietnam in 2021 and the largest ever transaction in the banking and financial services sector in Vietnam

,

" proclaimed Asialaw in its award announcement.


YKVN acted as counsel to Vietnam Prosperity Joint-Stock Commercial Bank (VPBank) in the sale of a 49% stake in VPBank Finance Company Limited (FE Credit) to Sumitomo Mitsui Financial Group (SMFG) through its affiliate, SMBC Consumer Finance (SMBCCF). The publicly reported value of the deal is as much as 150 billion yen ($1.4 billion).
The YKVN team consisted of Partners Truong Nhat Quang and Nguyen Van Hai, and Senior Associate Krissen Pillay.

 
The awards were announced in a virtual awards ceremony on September 28, 2022.  
ABOUT THE AWARDS
The Asialaw Awards 2022/23 celebrate domestic and regional law firms across 23 jurisdictions, 11 legal practice areas and 7 industry categories. The research is conducted over the course of months, including extensive interviews with partners and surveys completed by their clients, to identify the leading lawyers and firms. 
View all winners and the Awards ceremony here.