YKVN Litigation Co-chair & Partner Truong Trong Nghia recognized by ALB as a 2022 Asia Top 15 litigators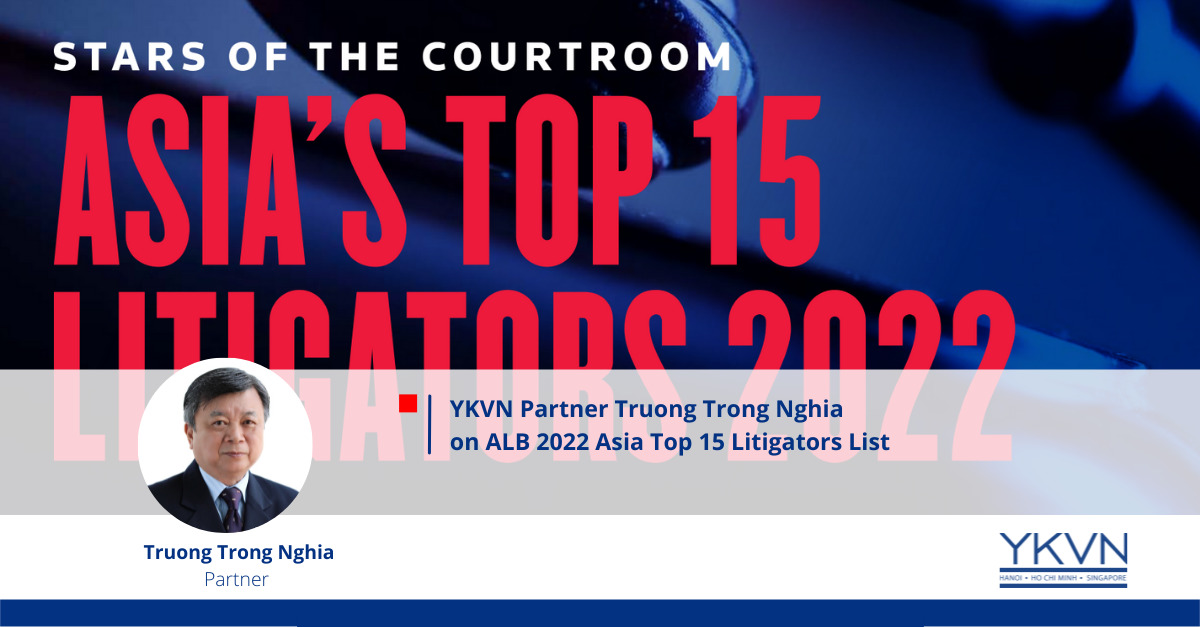 YKVN partner and litigation co-chair Truong Trong Nghia is an ALB 2022 Asia Top 15 litigator.  He is also the only Vietnamese lawyer in  the list.
The ALB Asia Top 15 Litigators rankings aims to identify practicing litigators in Asia who are recognized for their tenacity, strategic acumen, ability to solve complex problems, and adapt quickly to changing environment.
More about the Asia Legal Business Asia's 15 Top Litigators list
The following criteria were considered in the  ALB Asia's Top 15 Litigators : Significant cases handled in entire career | Significant cases handled in the last 12 months | Key clients | New clients | Significant accolades & third-party award or recognition | Client recommendations and comments | Comments from managing partner or colleague |Cases participated in and which took place in Asia or representing an Asian client overseas (Between 1 Nov 2020, and 1 Nov 2021).