YKVN advises VPBank in the sale of 49% stake in FE Credit to Japan's Sumitomo Mitsui Financial Group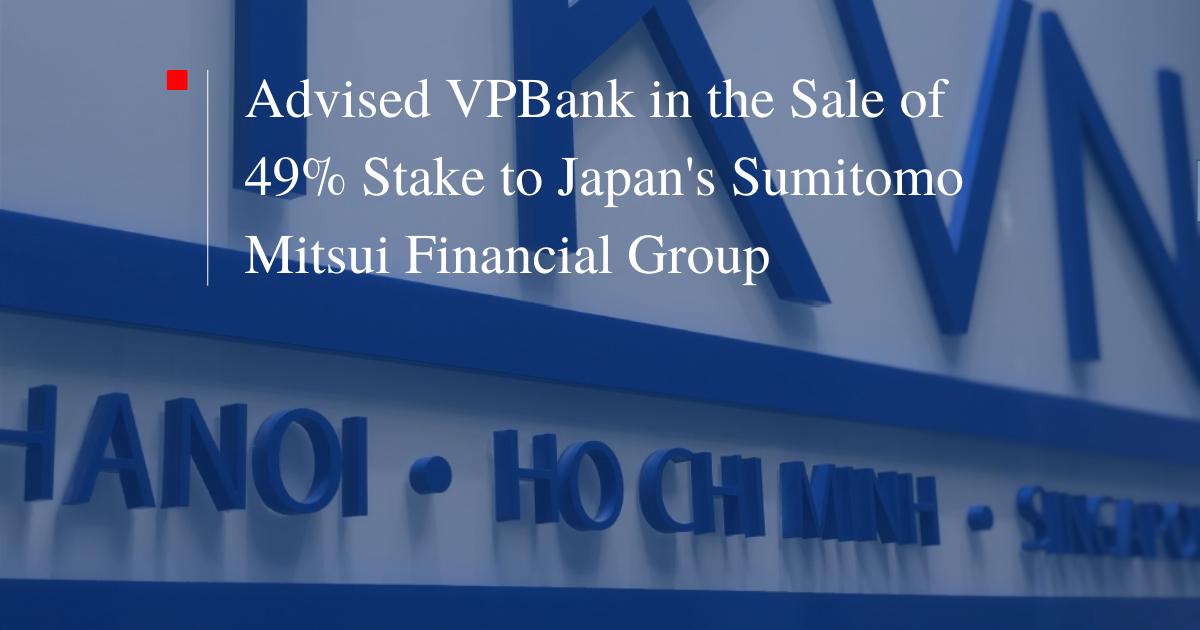 YKVN acted as counsel to Vietnam Prosperity Joint-Stock Commercial Bank (VPBank) in the sale of 49% of stake in VPBank Finance Company Limited (FE Credit) to Sumitomo Mitsui Financial Group (SMFG) through its affiliate, SMBC Consumer Finance (SMBCCF). The publicly reported deal value is up to 150 billion yen ($1.4 billion).
The signing ceremony on the sale between VPBank and SMBCCF was carried out on April 28, 2021, in Hanoi, marking the biggest investment by a Japanese bank in the Vietnam's biggest nonbank lender.
"This transaction illustrates the rising attention paid by foreign investors in the fast-growing Vietnam consumer finance sector. It is likely to be the largest investment by a Japanese organization in the Vietnamese banking sector and the largest M&A deal in the sector to date. It does also highlight foreign investors' continuous trust in the economy of Vietnam despite countless difficulties over period of Covid-19," commented Truong Nhat Quang, YKVN's Managing Partner.
About FE Credit
FE Credit is the leading consumer finance company in Vietnam. The company provides nearly 11 million clients with mortgage lending products and services through 20,000 service provision locations nationwide.
About SMBCCF
SMBCCF is one of the leading Japanese consumer finance companies.