YKVN advised SCIC on a major equity injection in Vietnam Airlines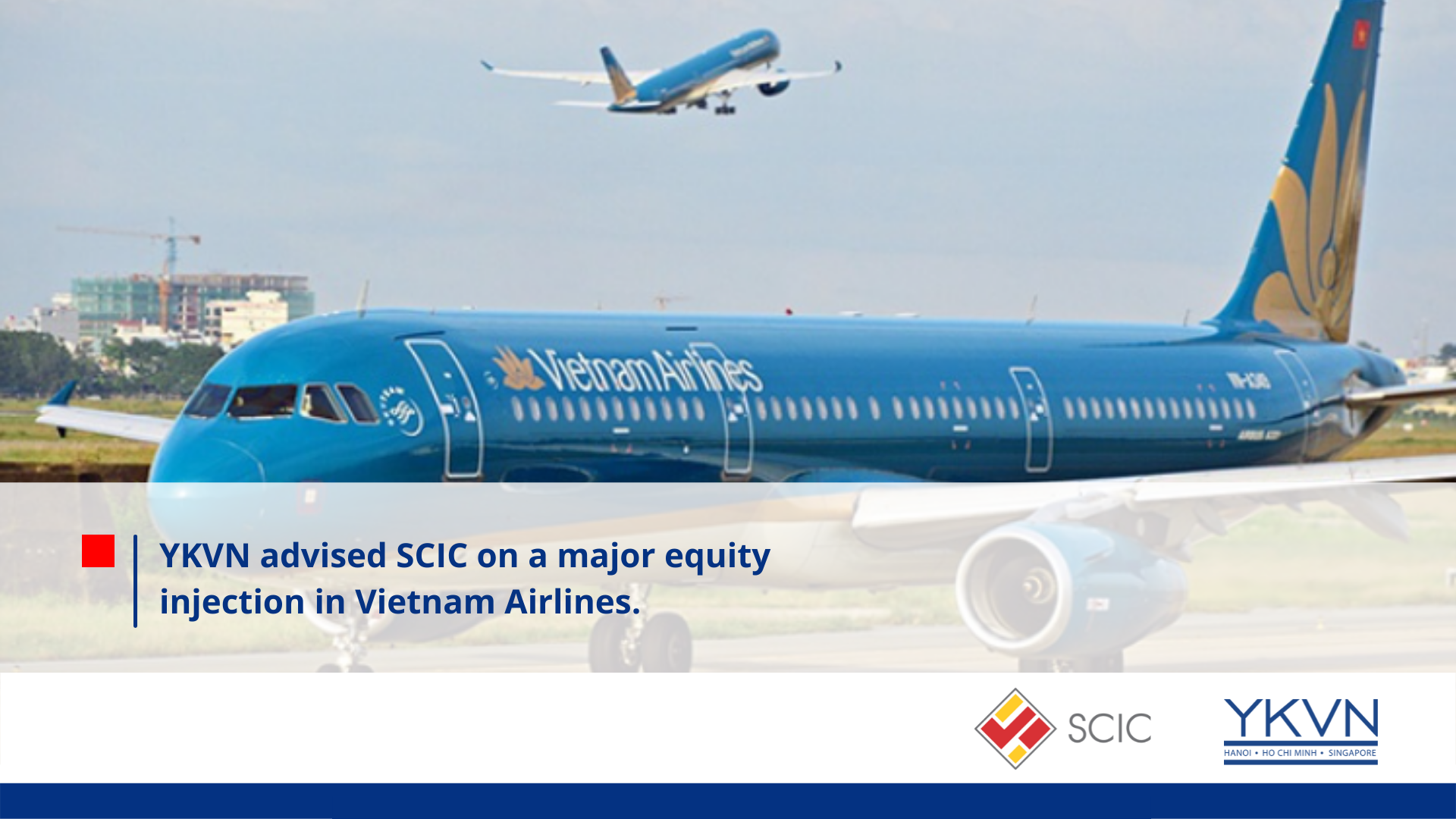 On September 13, State Capital Investment Corporation (SCIC) announced the disbursement of VND6.9 trillion ($300 million) to buy HVN shares, holding at least 31.08 per cent of the charter capital of Vietnam Airlines Corporation.
The investment is part of a restructuring project to ensure the Vietnam Airlines Carrier adapts to the new Covid circumstances and develops sustainably.
YKVN's managing partner Truong Nhat Quang assisted by a team of associates advised SCIC in this transaction.
About VNA
Vietnam Airlines is the flag carrier of Vietnam. The airline was founded in 1956 and later established as a state-owned enterprise in April 1989. Vietnam Airlines is headquartered in Long Bien District, Hanoi, with hubs at Noi Bai International Airport and Tan Son Nhat International Airport. More about VNA: www.vietnamairlines.com
About SCIC
The State Capital Investment Corporation is a state-owned holding company considered a National Wealth Fund of Vietnam. It was established on 20 June 2005 under the mandate of Prime Minister Phan Van Khai as part of a range of reforms aimed at enhancing the efficiency of state capital utilisation. More about SCIC: www.scic.vn
(Credit image: Vietnam Investment Review)