Warm congratulations to HCMULaw team and all the individual winners at the FDI Moot Court – Vietnam National Round 2021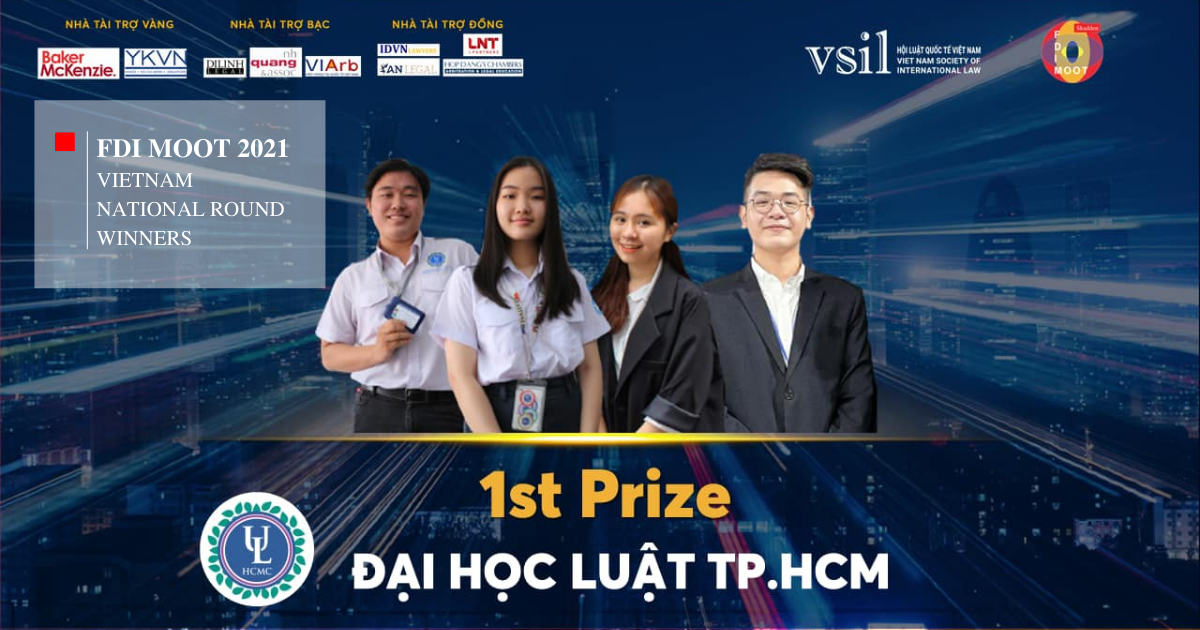 The FDI Moot Court – Vietnam National Round 2021 was successfully closed after 43 matches involving 18 teams in a virtual ceremony on 10 September 2021.
YKVN congratulates the Ho Chi Minh City University of Law team as the overall winner, the individual winners, and all other participants in different categories who have presented their outstanding knowledge and argumentation throughout the competition, especially in the night of the final match.
The Vietnam FDI Moot Court Competition is an important part of YKVN's CSR initiatives throughout the years. Seeking to develop legal expertise and community in Vietnam and in the region, YKVN has been an active financial supporter of the competition since its inception.
This year, our Hanoi head partner Diep Hoai Nam acted as one of the judges in the final court of the competition. Partner Luu Tien Dzung was also involved in the previous rounds.
Due to the current Covid-19 situation, the national round of the competition was organized virtually with the arbitral tribunal from both prestigious law firms and heads of legal divisions under the Ministry of Foreign Affairs and Ministry of Planning and Investment of Vietnam.
About the National FDI Moot Court
The Foreign Direct Investment International Arbitration Moot (FDI Moot) – Vietnam National Round is annually organized for all law students nationwide by the Viet Nam Society of International Law (VSIL).
The FDI Moot spans approximately six months each year in two phases, written memorials for claimant and respondent and the hearing of oral argument with national round and with the aim to select two winners for Vietnam to participate in the Asia-Pacific round. Winners of the regional round will then participate in the international round.