YSAC DIS40 Webinar: "Who is afraid of due process?" | 19 May 2022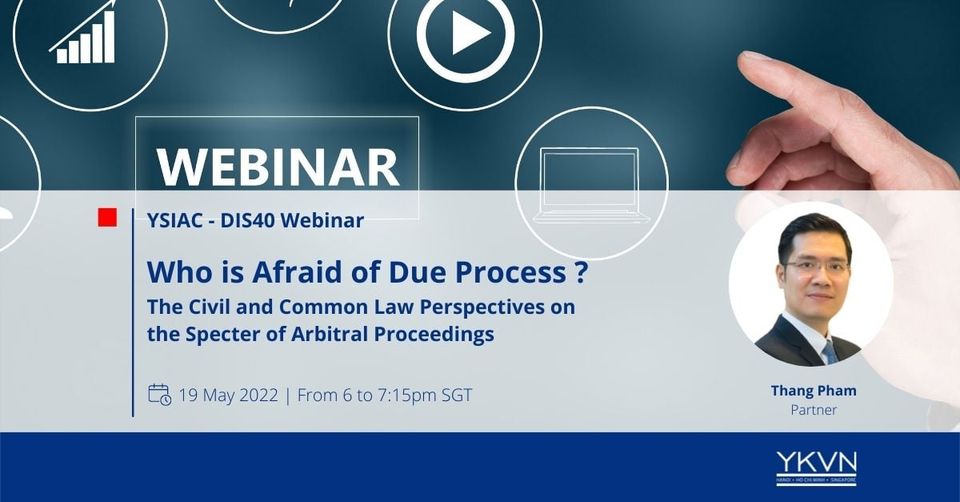 Dear clients and friends,
We are pleased to announce that YKVN Partner based in Singapore Thang Pham will speak at the "Who is Afraid of Due Process? The Civil and Common Law Perspectives on the Specter of Arbitral Proceedings" webinar, hosted by YSIAC of the Singapore International Arbitration Centre and DIS40 of the Deutsche Institution für Schiedsgerichtsbarkeit e.V. (DIS) German Arbitration Institute.
A panel of lawyers qualified in multiple jurisdictions, including Bronte Hannah, Catrice Gayer and Simon Elliot will bring their experience to the debate.
The event will take place on 19 May 2022 from 6 to 7:15 pm SGT via Zoom.
Please register here: https://us02web.zoom.us/…/reg…/WN_woGmZALaTYmekuVJQfT_yg