YKVN new counsel promotions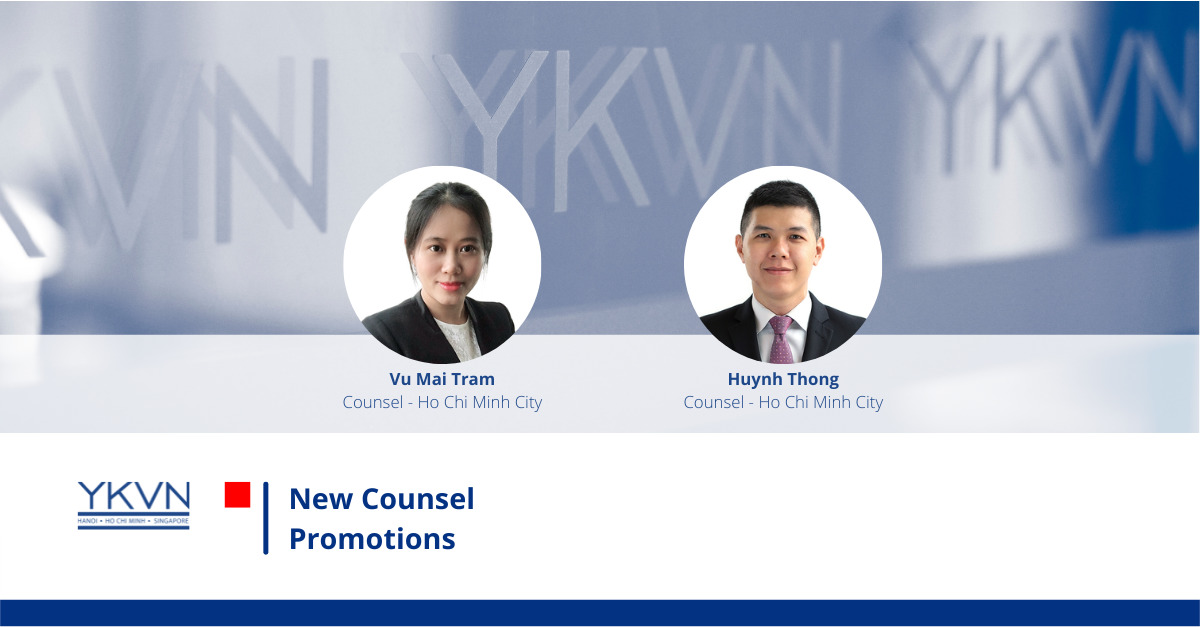 YKVN is pleased to announce the promotion of two new counsel, Huynh Thong and Vu Mai Tram.
YKVN's Managing Partner, Truong Nhat Quang, commented: "Tram and Thong have been with YKVN since graduating law school. They are well-recognized for their client work. On behalf of all the firm, we congratulate them for this great milestone."
New counsel 
Vu Mai Tram (Ho Chi Minh City office)
Vu Mai Tram practices in various areas, with a focus on corporate practice, M&A, and banking. She has advised foreign and Vietnamese investors on the sale of shares in listed and unlisted companies and numerous foreign and Vietnamese banks on financing and security transactions in Vietnam.
Huynh Thong (Ho Chi Minh City office)
Thong holds an LLM from Universite Paris 1 Pantheon-Sorbonne and has extensive experience advising domestic and foreign investors in a variety of areas, including corporate practice, M&A, real estate, aviation, and banking & finance.
For more information, please contact YKVN Marketing Team:
T: (+84-28) 3 822 3155
[email protected]