YKVN and Cooley represented Andreessen Horowitz in USD 152M Series B funding round of Sky Mavis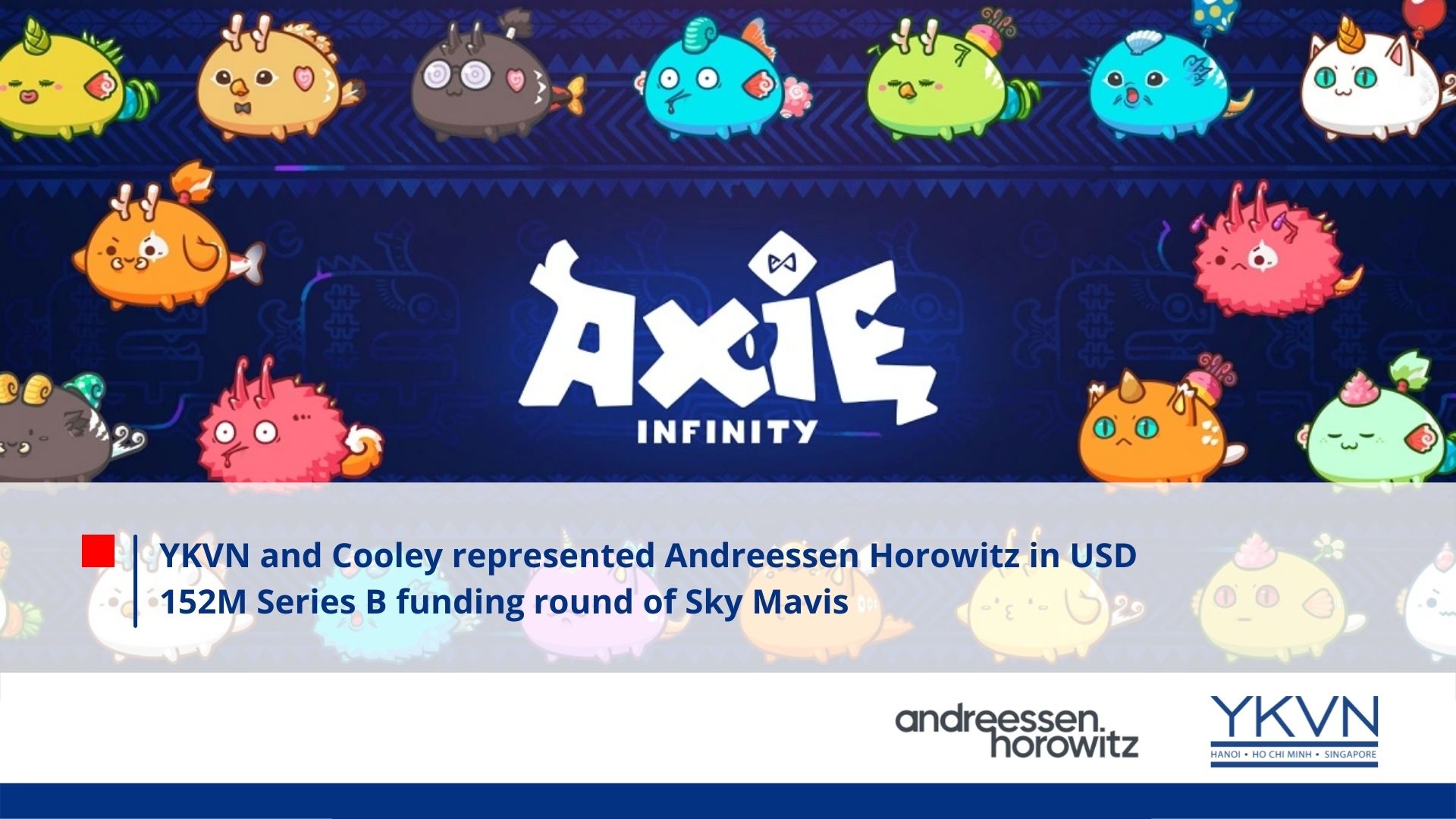 YKVN and Cooley advised Andreessen Horowitz (known as "a16z"), one of the leading venture capital firms in Silicon Valley that backs bold entrepreneurs building the future through technology, regarding investment with other venture capital firms in Series B funding round of Sky Mavis, the company behind the non-fungible token (NFT) game Axie Infinity, for aggregate investment totaling US$152 million.
According to Vietnam Investment Review, this transaction is believed to position Sky Mavis as the third unicorn of Vietnam, after VNG and VNLIFE.
The new funding is set to help Sky Mavis expand its team, scale infrastructure, and build its distribution platform to support game developers to create blockchain-enabled games.
YKVN team was led by partner Truong Nhat Quang assisted by a team of associates in Ho Chi Minh and Singapore.
About Andreessen Horowitz
Andreessen Horowitz is a private American venture capital firm, founded in 2009 by Marc Andreessen and Ben Horowitz. The company is headquartered in Menlo Park, California. Andreessen Horowitz invests in both early-stage start-ups and established growth companies.
Credit image: Sky Mavis (Axie Infinity lets players battle with NFT Axie characters)