New members @ KCAB International Arbitration Committee: congratulations Minh Dang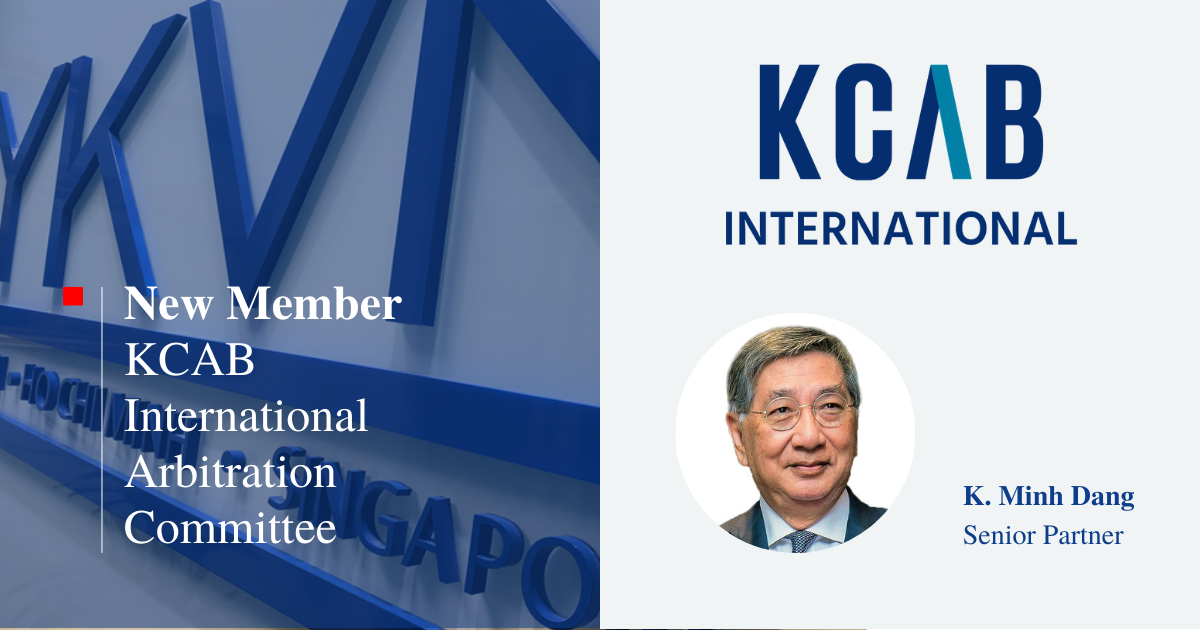 KCAB INTERNATIONAL is pleased to announce the appointment of its International Arbitration Committee (IAC). The IAC members are (in alphabetical order): Yun-Jae Baek (Yulchon LLC), Yas Banifatemi (Gaillard Banifatemi Shelbaya Disputes), Minh Dang (YKVN), Chantal-Aimée Doerries QC (Atkin Chambers), Ning Fei (Beijing Hui Zhong Law Firm), Jason Fry QC (Clifford Chance), Benjamin Hughes (Arbitration Chambers), Douglas Jones AO (Sydney Arbitration Chambers), Grant L. Kim (LimNexus LLP), Joongi KIM 金晙基 (Yonsei Law School), Sae Youn Kim (Kim & Chang), Christopher Lau (3VB Chambers), Jun Sang Lee (Yoon & Yang LLC), Loretta Malintoppi (39 Essex Chambers), Dietmar W. Prager (Debevoise & Plimpton LLP), Rashda Rana SC (Rana IDRS), Lucy Reed (Arbitration Chambers), Thomas Snider R. Snider (Al Tamimi & Company), Hiroyuki Tezuka (Nishimura & Asahi), Robert Wachter (Lee & Ko), Stephan Wilske (Gleiss Lutz), Ing Loong Yang (Latham & Watkins LLP), Gerold Zeiler (Zeiler Floyd Zadkovich), and Kap-You (Kevin) KIM (Peter & Kim), who will continue to serve as the Chair of the IAC. The term for the new IAC starts on 1 June 2021 for a period of three (3) years.
Professor Hi-Taek Shin, Chair of KCAB INTERNATIONAL, commented, "We are fortunate that such outstanding arbitration experts have accepted to join the IAC. With their collective wealth of knowledge and expertise, we trust the IAC will provide us guidance towards ensuring that KCAB INTERNATIONAL remains one of the most efficient and trustworthy forum for international dispute resolution in this region."
Since its launch in April 2018, KCAB INTERNATIONAL has been privileged with the valuable support and advice from its IAC, which no doubt contributed to the enhancement and improvement of its case management practice and protocol. Established under Article 1(3) of the KCAB International Arbitration Rules, the IAC is used to advise KCAB INTERNATIONAL on a broad range of matters, including the appointment, challenge, replacement, and removal of arbitrators.