Deal Closing Update: YKVN advised Vietnam packaging leader Duy Tan Plastics in the sales of 70% stake to Thailand's SCG.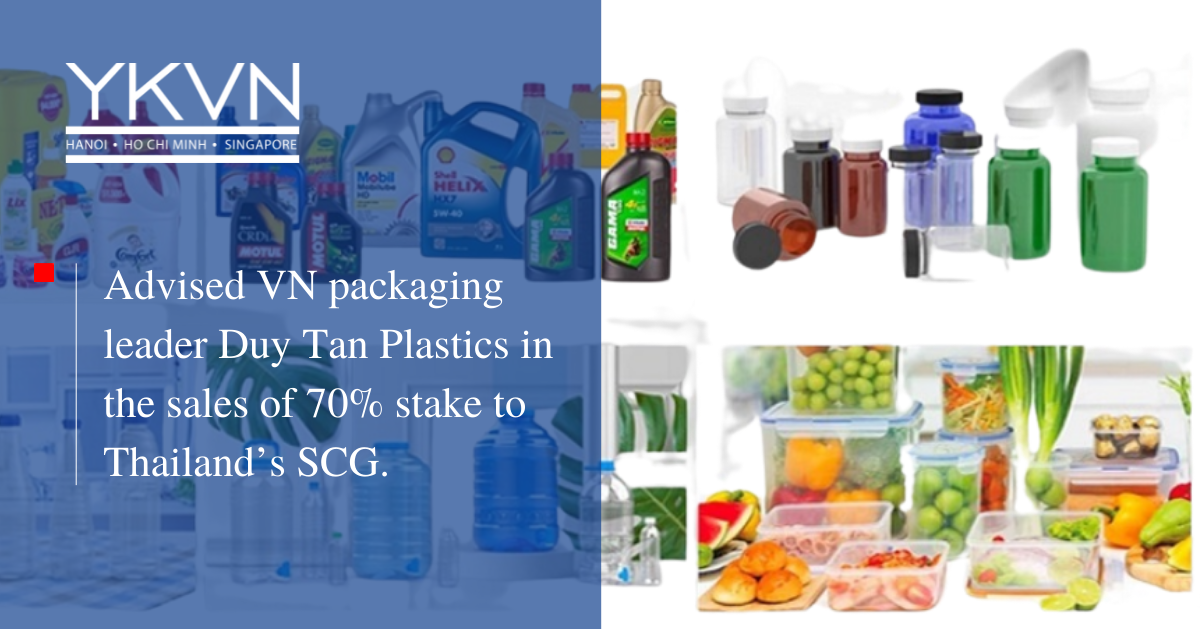 Further to the news in March 2021, it is our pleasure to announce that the deal was successfully closed on 23 July 2021 with a publicly reported value up to VND 6,400 billion (approximatively USD 278 million).
"This is a landmark M&A transaction in Vietnam especially in the context of Covid-19 pandemic. It took almost five months to close the deal under the most serious 4th wave Covid-19 outbreak in Ho Chi Minh City. The restrictions, lockdown, and the stringent measures adopted by the local government generated a very challenging environment for the selling party to satisfy the requirements of the buyer and fulfill the conditions precedent. This unprecedented situation made the closing of the deal a quite unique experience from a counsel perspective," Vu Dzung, YKVN Lead Partner.
YKVN's team included notably Vu Dzung (Lead Partner), Le Thi Loc (Partner), Vu Mai Tram (Senior Associate), Pham Thi Huong (Associate), Nguyen Dinh Thuc (Associate), and Nguyen Trinh Thanh Ha (Paralegal).
YKVN represented the shareholders of Duy Tan Plastics Manufacturing Corporation ("Duy Tan") in relation to the sales of 70% stake in Duy Tan to SCG Packaging Public Company Limited ("SCGP"), a subsidiary of Siam Cement Public Company Limited.