YKVN represented SHB Finance in Vietnam in its sale transaction to Thailand's Bank of Ayudhya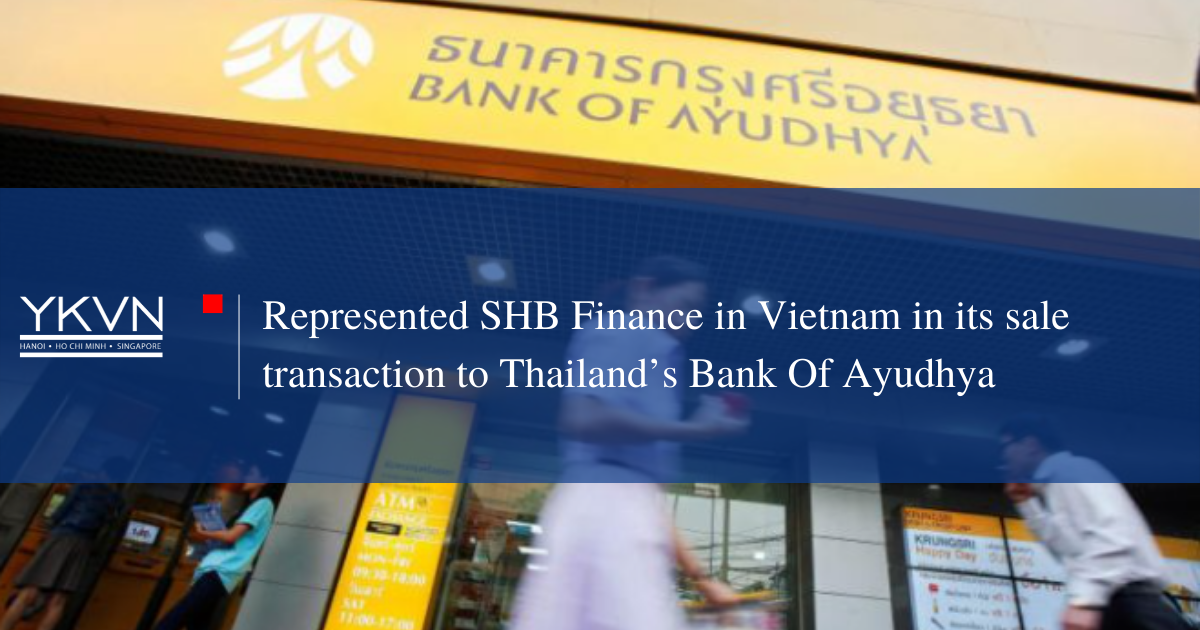 We are pleased to announce YKVN (Minh Dang, Phuong Tran and Nam Diep) and PWC (Gregory Bournet, Dinh Thi Quynh Van, Angela Yang and Tran Quang Huy) advised the seller, SHB Finance, in this transaction.
About the transaction
Thailand's Bank of Ayudhya (BAY) will acquire SHB Finance in Vietnam from Saigon-Hanoi Commercial Joint Stock Bank for US$155.77 million corresponding to a 100 per cent stake in SHB Finance, SHB's consumer finance subsidiary.
About SHB Finance
Saigon – Hanoi Commercial Joint Stock Bank Finance Company Limited (SHB Finance) was established in 2016. SHB Finance covers 46 key cities and provinces, focusing on providing consumer lending services to mass customer groups with an average income of 3 million VND.
About Bank of Ayudhya
Bank of Ayudhya Public Company Limited [BAY (BKK)] branded and commonly referred to as Krungsri, is the fifth largest bank in Thailand in terms of assets, loans, and deposits in which Mitsubishi UFG Financial Group (MUFG) holds 76.88 percent of the capital. MUFG is Japan's largest financial group and one of the world's largest financial organizations.
(Credit image: Bloomberg / The Business Times)