YKVN awarded 2020 Vietnam Firm of the Year by Chambers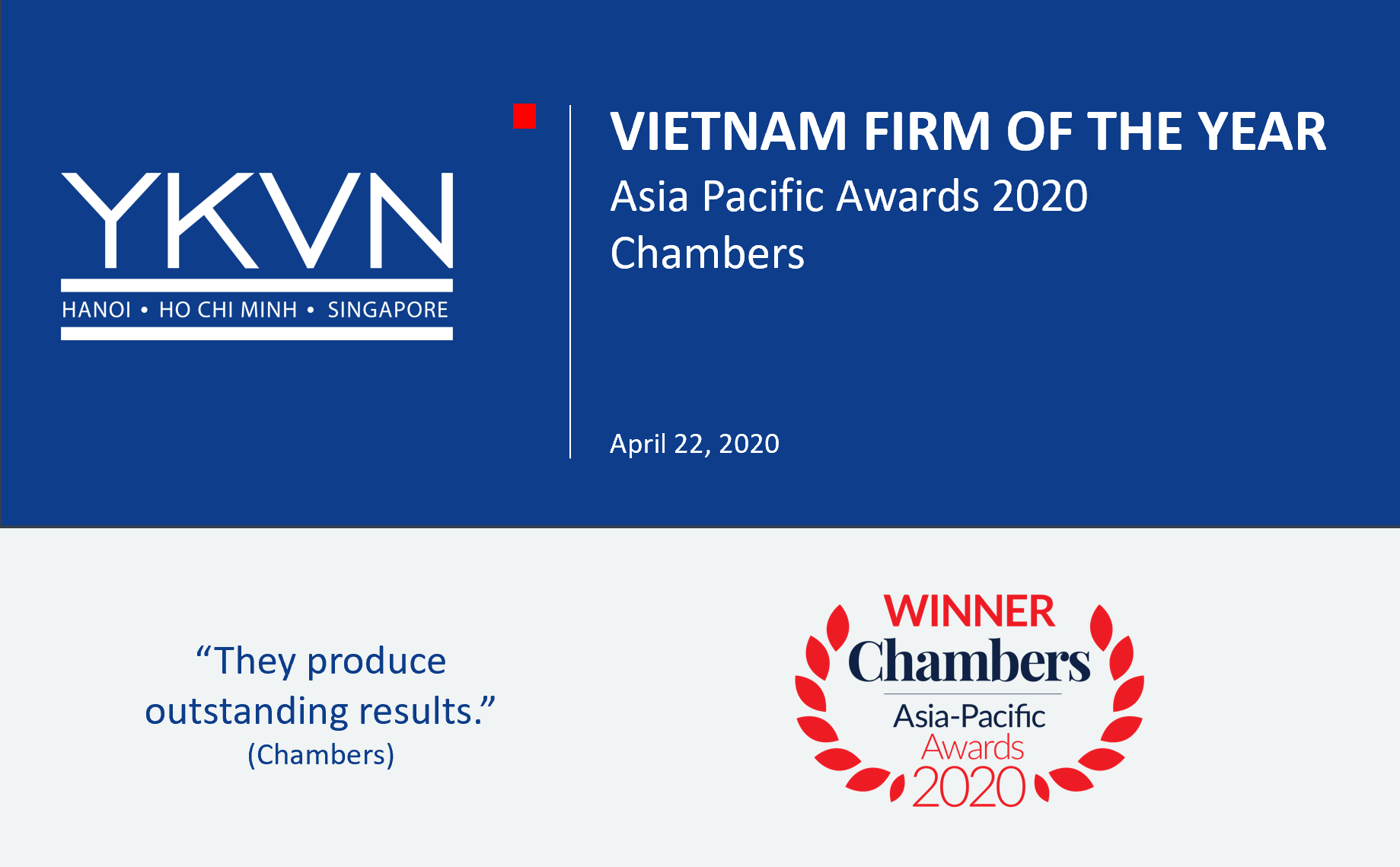 Dear Clients and Friends,
It is our honor to share another significant milestone for YKVN's achievements. Chambers and Partners recognizes YKVN as Vietnam Firm of the Year at the occasion of Chambers Asia Pacific Awards 2020. Describing YKVN, Chambers commented:
"Vietnamese law firm YKVN provides top draw expertise across key areas of practice, such as banking, capital markets, corporate/M&A and dispute resolution, operating out of offices in both Hanoi and Ho Chi Minh City. It provides substantial in-depth local Vietnamese legal expertise, whilst also leveraging its Singapore office when handling cross-border matters […] They are very responsive, smooth in communication and always addressing the topics. They produce outstanding results."
Chambers Asia Pacific Awards 2020 recognize a law firm's pre-eminence in key jurisdictions in the region. They also reflect notable achievements over the past 12 months including outstanding work, impressive strategic growth, and excellent client service.
It is the third time YKVN wins this award.
This year, due to the growing concern around the recent developments resulting from the COVID-19 outbreak and the international nature of this event, the Chambers Asia – Pacific 2020 Awards ceremony has been made digital. Detailed results are announced at https://chambers.com/events/chambers-asia-pacific-awards-2020.
For more information about YKVN and how we can assist, please contact:
YKVN Marketing Team
t: (+84-28) 3 822 3155