YKVN acted as Vingroup's counsel in relation to KKR led consortium's investment in Vinhomes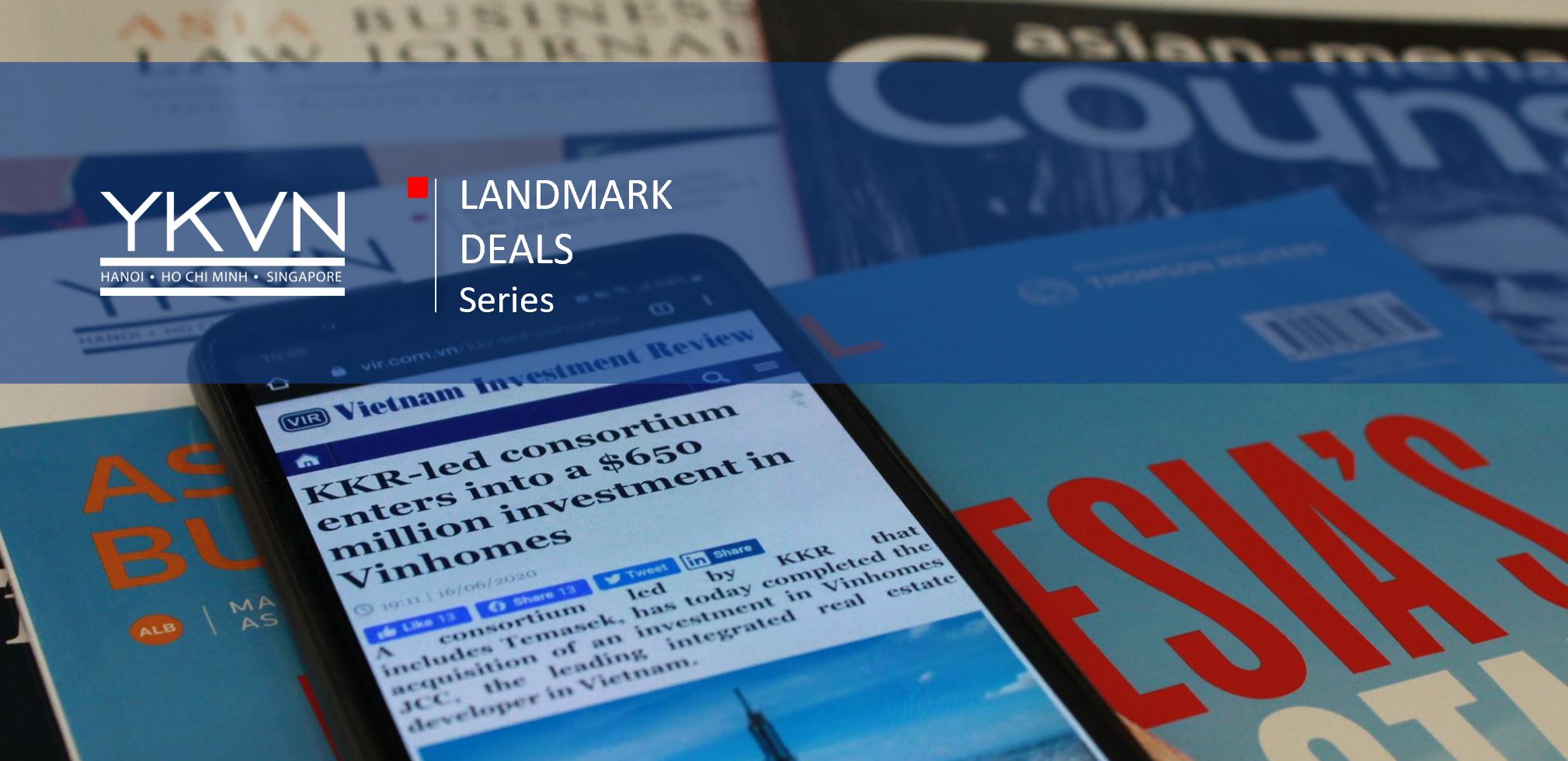 YKVN acted as Vietnamese law counsel to Vingroup (ticker "VIC") in the US$650 million investment by a consortium led by U.S. private equity powerhouse KKR that includes Singapore's State investor Temasek Holdings.
YKVN advised Vingroup in a complex equity investment by KKR-led investors in Vingroup's housing arm – Vinhomes Joint Stock Company.  The deal represents the largest investment in Vietnam by private equity funds so far. Against the Covid-19 pandemic backdrop, the deal is symbolic in the sense that it reflects international investors' confidence in the Vietnamese market and macro economy.
KKR is a leading global investment firm that manages multiple alternative asset classes, including private equity, energy, infrastructure, real estate and credit, with strategic partners that manage hedge funds while Temasek is an investment company with a net portfolio value of S$313 billion (US$231b) as at 31 March 2019.
Vingroup is currently one of the largest private economic groups in Vietnam and is the largest listed company by market cap in the country.
For more information about YKVN and how we can assist, please contact:
YKVN Marketing Team
t. (+84-28) 3 822 3155