Webinar Agenda: Vietnam Legal Changes & Korean Investment Trends 2020
|
11
J
uly
2020 |
9-10
am VN time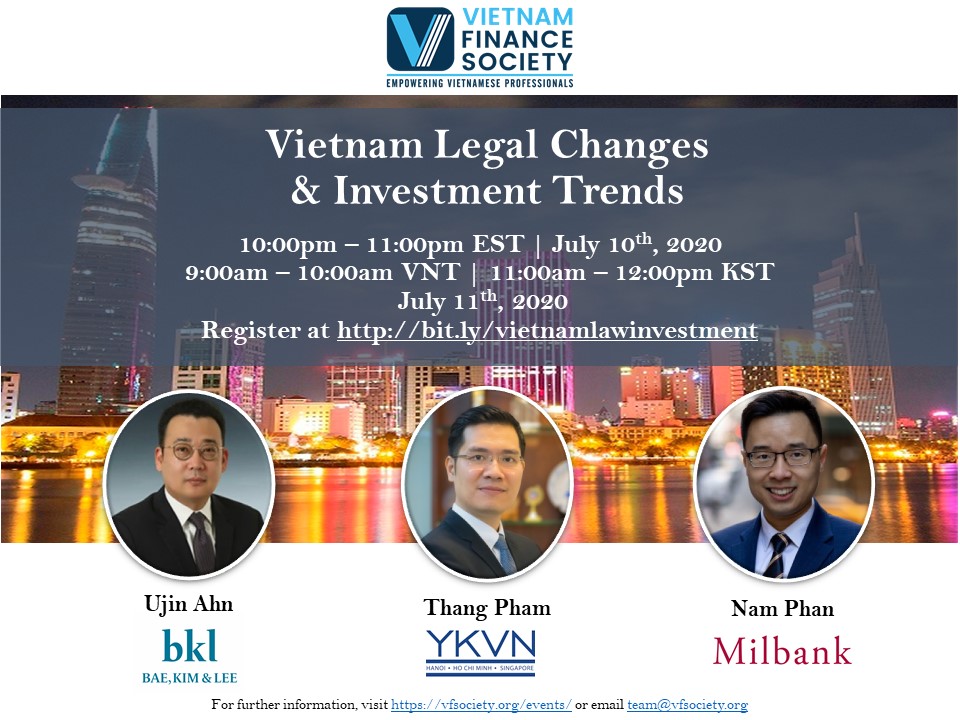 Dear Clients and Friends,  
We are pleased to announce that Vietnam Finance Society will organize a webinar to discuss the latest developments in Vietnamese law and the trends of Korean investments.  
Panel:  
Thang Pham, counsel, YKVN 
Ujin Ahn,  attorney, Bae, Kim & Lee  
Moderator: Nam Phan, attorney, Milbank LLP New York. 
When? 
Saturday 11 July 2020 | 9-10 am VN time 
This webinar will focus on the significant updates in Vietnam Merger Control, Securities and Investment Laws, as well as the inbound investments following these changes in the Vietnamese legal landscape. 
Registrations opened at: https://vfsociety.org/events/ 
For more information about YKVN and how we can assist, please contact:
YKVN Marketing Team
t. (+84-28) 3822 3155