Truong Trong Nghia recognized by ALB as one of the Top 15 Litigators in SEA 2023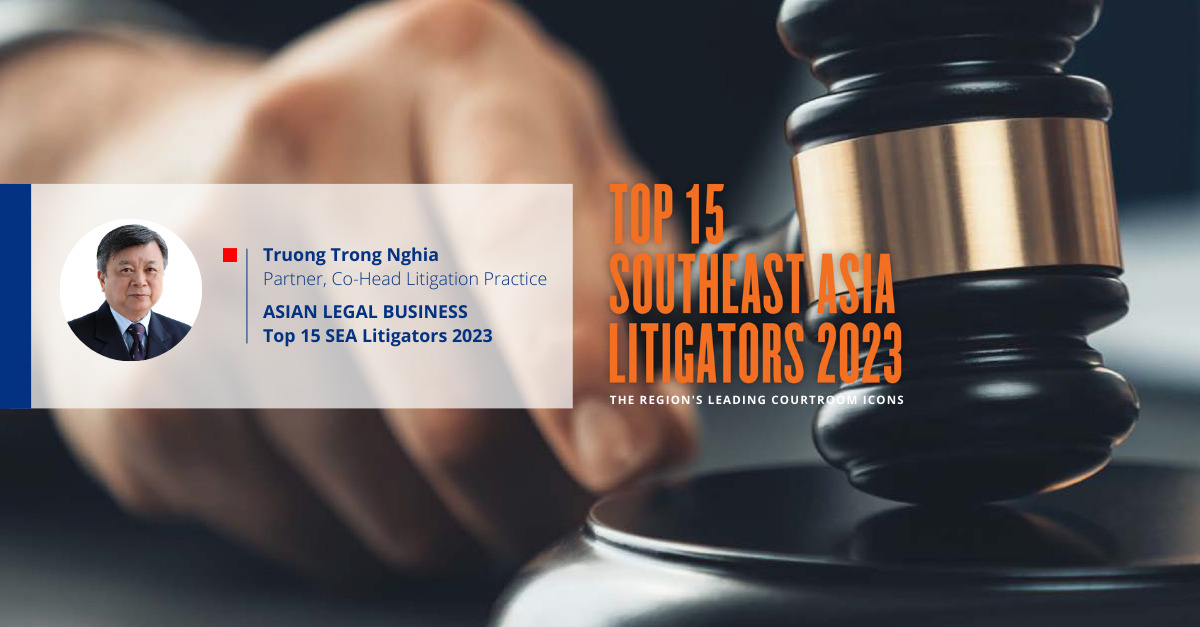 We are delighted to announce that Partner Truong Trong Nghia has been named one of the top 15 litigators in Southeast Asia for 2023 by Asian Legal Business (ALB).  
ALB remarked, "[the recognition features] litigators who not only possessed impeccable legal skills but also demonstrated exceptional strategic thinking, unwavering dedication, and a track record of achieving remarkable results for their clients. […] these litigators represent the very best in their respective jurisdictions."  
Truong Trong Nghia was also recognized as one of the Top 15 Asia litigators in 2022 by ALB. 
Congratulations to Truong Trong Nghia on this achievement. 
Read more about the recognition here.