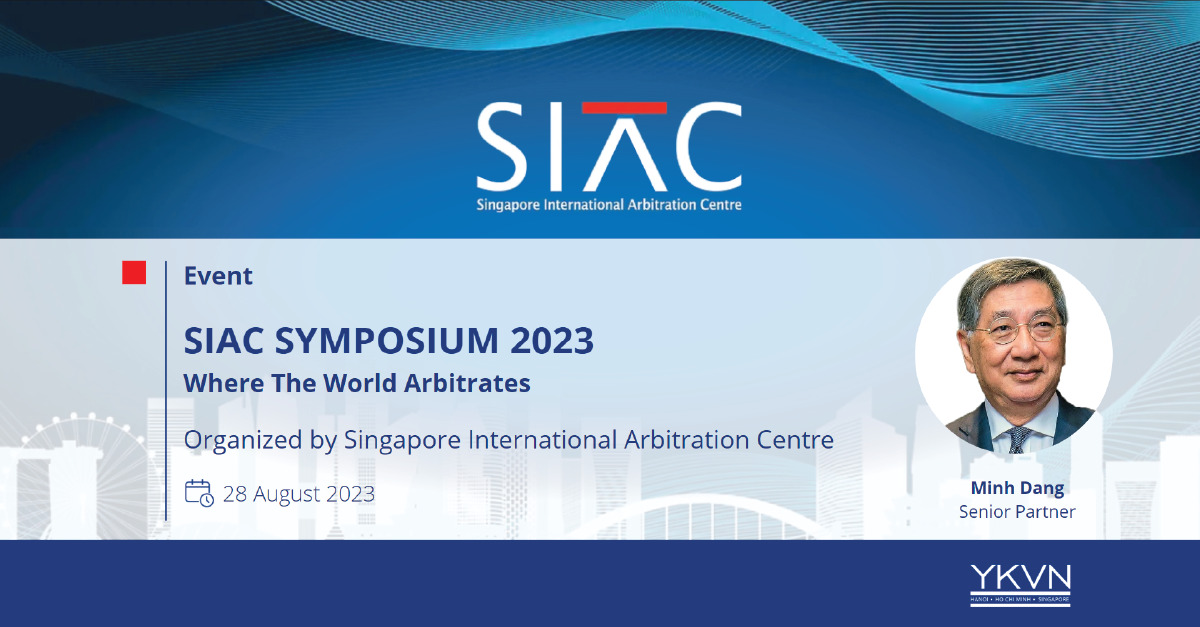 YKVN Senior Partner Minh Dang is a panelist at SIAC Symposium to discuss regional developments, trends & forecasts. The panel will share their experience with navigating cross-border and cultural complexities, preserving commercial relationships and developing strategies for resolving high-stakes disputes in this challenging geopolitical and trade terrain. 
The SIAC Symposium is SIAC's flagship conference which brings together stakeholders of the international arbitration community, to provide a platform for dialogue, co-creation and cross-pollination of ideas and networking opportunities. The geo-specific sessions include the Americas; South Asia, Africa & Middle East; and North East Asia, South East Asia and Asia Pacific. 
Date and time: Monday, 28 August 2023 | 8:00 a.m. – 6:00 p.m.