YKVN
, proud
program
me
partner
of
Grab Ventures Ignite
Vietnam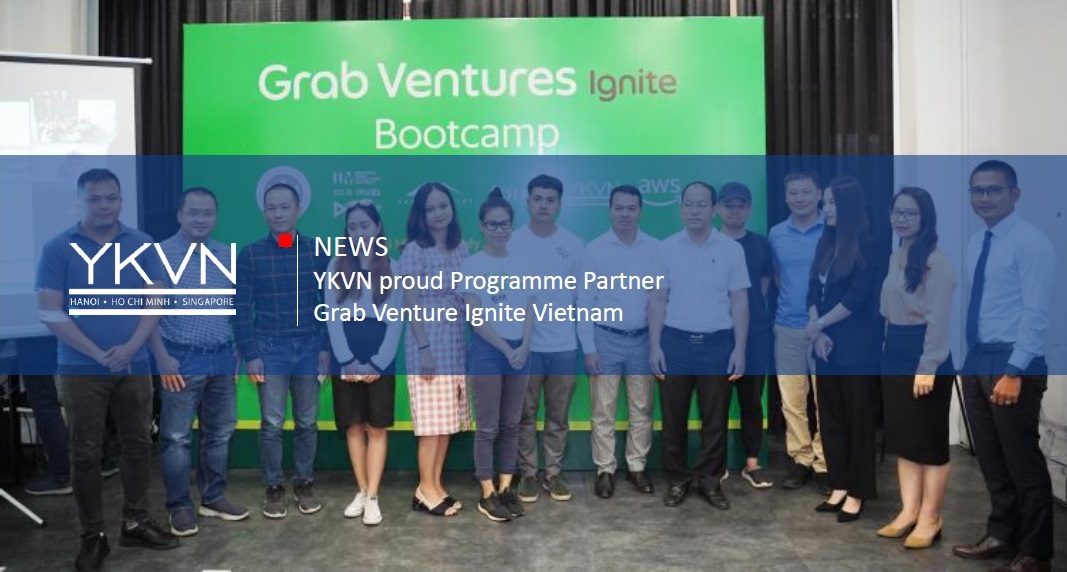 Grab officially kicked off Grab Ventures Ignite programme to propel Vietnam's startup ecosystem forward. 
13 Vietnamese startups have been selected to be part of the Grab Ventures Ignite – the startup accelerator program for early startups in Vietnam and then receive the support of the program selected partners. 
Grab's list of 13 startups is: Abivin (logistics), bePOS (financial technology), GoDee (mobility), Hana (communication technology), Medici (medical technology), Emiso (e-commerce on social networks), Papaya (insurance technology), Stringee (communication technology), Sumi (communication technology), Vbee (communication technology), WeCare247 (medical technology); with the participation of 2 startups from Singapore – Accredify and Bossjob.p. 
YKVN is one of the 6 selected Grab Ventures Ignite programme partners in Vietnam.  
Grab Ventures Ignite is a 6-months scale-up programme dedicated to Vietnamese early-stage startups aimed at encouraging technology entrepreneurship and supporting the growth of Vietnam's startup ecosystem 
YKVN provides legal advice for early-stage startup participants and especially to each programme winner at the end of the programme. 
Vietnam is the first country where Grab introduced Grab Ventures Ignite for early-stage startups as part of the 'Grab for Good' development roadmap. Grab Ventures Ignite is an accelerator programme for early-stage startups, as part of the Grab for Good development roadmap in Vietnam which aims to create greater social and economic benefits for the country through technology.  
YKVN's team includes our senior partner, K. Minh Dang, head of YKVN's Singapore office, partner, Diep Hoai Nam, head of YKVN's Hanoi office, and counsel, Pham Minh Thang. 
More about the programme: 
https://www.grab.com/vn/en/press/business/vigrab-chinh-thuc-khoi-dong-chuong-trinh-grab-ventures-ignite-nham-gop-phan-thuc-day-he-sinh-thai-khoi-nghiep-viet-namengrab-officially-kicks-off-grab-ventures-ignite-programme-to-propel-vie/