Successful Vietnam merger filings for Varian Medical Systems in global transaction with Siemens Healthineers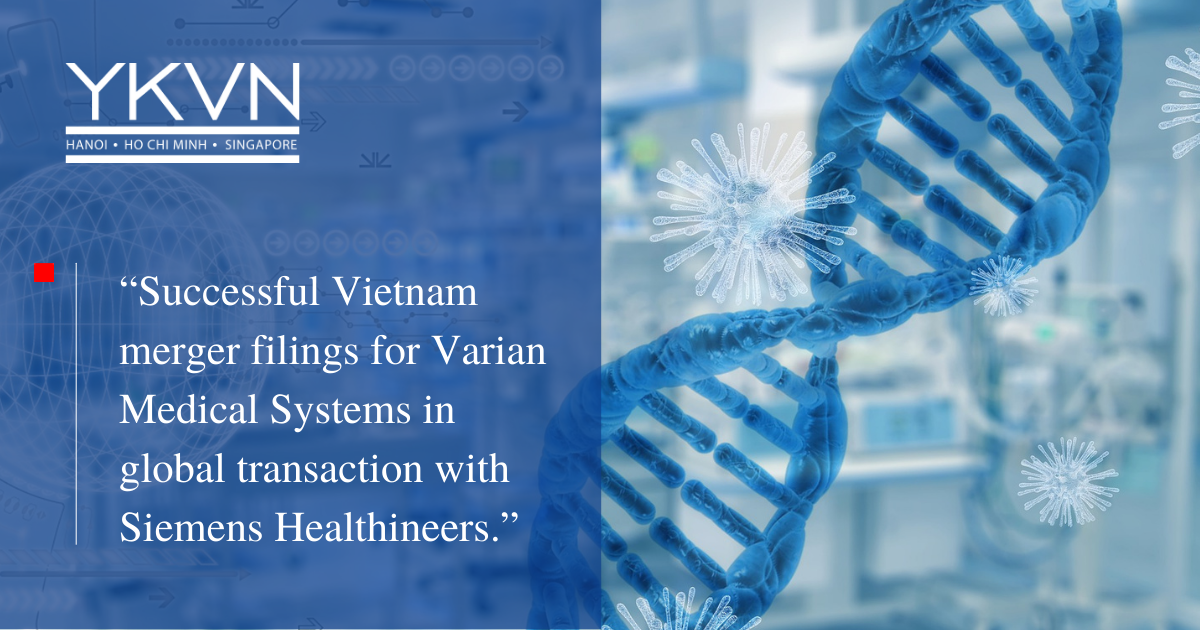 The success of this filing is another achievement to YKVN's extensive experience regarding merger filings for major transactions in the Vietnam market. YKVN team was supervised by our Head of Competition Practice, Ms. Diep Hoai Nam, assisted by our Singapore partner Phuong Tran.
"Since the advent of Vietnamese Competition Law 2018, merger filing in Vietnam has become a critical step in successful global transactions which requires strategic legal approach. Investors have become more aware of reportable transactions and requirements set by the authority of Vietnam and the need for compliance in the Vietnam market being one of the most populous consumer markets in the world. We are more than happy to contribute to bringing together two complementary healthcare specialists leading the digital transformation of oncology healthcare for the benefit of millions of patients worldwide," commented Nam.
About the transaction
Varian (NYSE: VAR) entered into a definitive agreement to combine with Siemens Healthineers AG (Frankfurt: SHL) in a transaction publicly announced in August 2020. The transaction is expected to close in the first half of calendar year 2021, subject to amongst notably receipt of regulatory approvals and other customary closing conditions.
The addition of Varian and Siemens Healthineers will create a multi-disciplinary global healthcare leader with the most comprehensive cancer care portfolio in the industry.
Official press release: https://www.varian.com/about-varian/newsroom/press-releases/siemens-healthineers-completes-acquisition-varian
About Varian
Varian is an American radiation oncology treatments and software maker based in Palo Alto, California ("Varian"). The company is listed at the NYSE (VAR). Envisioning a world without fear of cancer for more than 70 years, Varian has developed, built and delivered innovative cancer care technologies and solutions around the globe to help them treat millions of patients each year. Varian employs 10,000 employees across 70 locations.
For more information, please contact YKVN Marketing Team:
YKVN Marketing Team
T: (+84-28) 3 822 3155
marketing@ykvn-law.com